Our team offers detailed plumbing inspection services to help you correct plumbing problems before they start.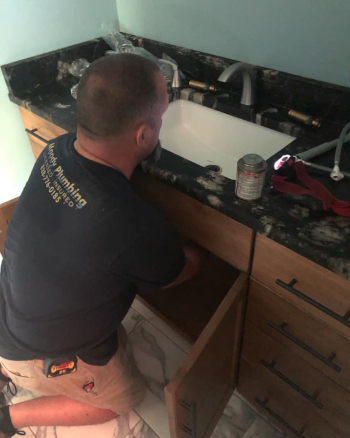 Of all features in your home, your plumbing has one of the biggest impacts on your overall health and comfort. Because of this, it's only natural to want to keep your plumbing in great condition, and our team at Moody Plumbing Inc. is here to help you do that. We have extensive experience in the plumbing industry, and we provide a comprehensive range of services, including plumbing inspections, to help you deal with any issue that may arise.
The best way to keep your plumbing in good working order is to have it inspected regularly. Our team will carefully examine every part of your system, taking detailed notes on any issues that we find. From there, we will make all the necessary adjustments to correct the issues (when possible) or at least to prevent them from getting worse.
We will explain our findings to you, make you aware of anything you need to be concerned about, and advise you on the next steps you should take to keep your system in great condition. In other words, getting regular plumbing inspections allows you to correct problems before they get worse and avoid unpleasant malfunctions and costly repairs in the process.
Our team is proud to serve the community here in Arden, North Carolina, and we want to help you take the best possible care of your plumbing. If you want to keep your plumbing in optimal condition, we encourage you to give us a call to schedule a plumbing inspection.
Similar Services We Offer: