Our team offers a comprehensive range of plumbing services to help you keep your system in peak condition.
Here at Moody Plumbing Inc., we understand there are many issues that can affect your plumbing system, and our goal is to help you deal with all of them. We are a family-owned business whose members understand how frustrating plumbing problems can be, so we offer a wide range of plumbing services to correct these issues as they arise or even prevent them from occurring in the first place. Our team has been working in this industry for over 15 years, so you can count on us to deliver the top-notch results you deserve.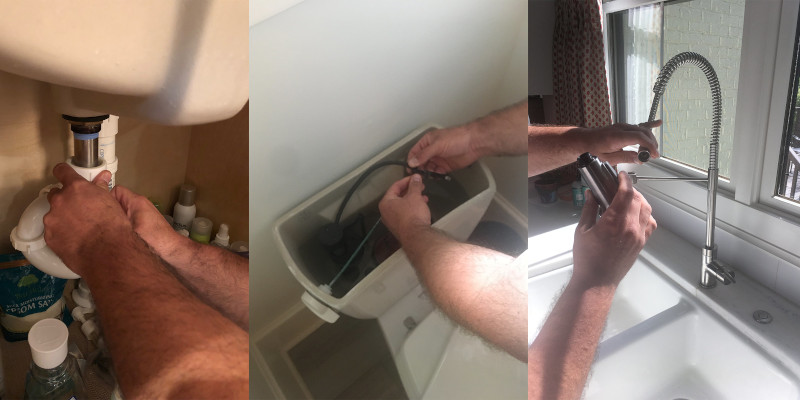 We service all residential and commercial plumbing systems, including:
Water & sewer line replacement
Sewer camera services
Sewer cleaning & Jetting
Servicing & installing all types of water heaters
Servicing & installing backflow preventers
Servicing & installing all toilets, sinks, showers, and kitchen fixtures
Rain collection & harvesting systems
In addition, we offer an annual maintenance service agreement to ensure our customers have guaranteed regular, hassle-free maintenance. We use an 80-point checklist that allows our technician to properly check all plumbing-related aspects of your home twice a year.
We have extensive experience in both residential and commercial plumbing, and our experts can handle everything from emergency plumbing repairs, routine inspections, and maintenance to new plumbing installation and everything in between. Whether you are dealing with a major plumbing issue that requires immediate attention, or you are looking for ways to prevent such malfunctions from happening, you can turn to our team to get the expert plumbing services you need. To learn more about the services we have to offer, simply reach out to our team to consult our experts directly.
Our team is proud to serve the Arden, North Carolina community, and we have the right experience to help you deal with any plumbing issue you may be experiencing. If you need plumbing services of any kind, just give us a call at (828) 676-3626 to enlist the help of our experts. We are happy to help you with all your plumbing needs, big or small,
Similar Services We Offer: