About Us


Moody Plumbing Inc.

At Moody Plumbing Inc., we believe every customer is our best customer. We are a family-owned company located in Arden, NC. We feel honored to service one of the most desirable destinations in the country and some of the most beautiful homes. Our staff is friendly and customer service-oriented. Our service technicians and construction lead plumbers are proficient in residential and commercial applications.

Our team has been working in the plumbing industry since 2006, and in that time, we have worked on countless projects. If you are looking for a plumber with the right experience and knowledge to deliver the superior workmanship you need, you can turn to us. We are committed to providing excellent results and customer service, and we offer a comprehensive range of plumbing services to help you keep your property in great shape.

Whether you need a plumber to provide emergency repair services, you are interested in getting regular plumbing inspections to prevent issues from developing in the first place, or you need someone to install new pipes or fixtures for you, our team has you covered. We have the necessary experience to do all of that and more, and we encourage you to take advantage of our experience and skills.
New Construction
We have extensive experience in commercial plumbing, and we offer excellent services to help you keep your facility's plumbing in great shape.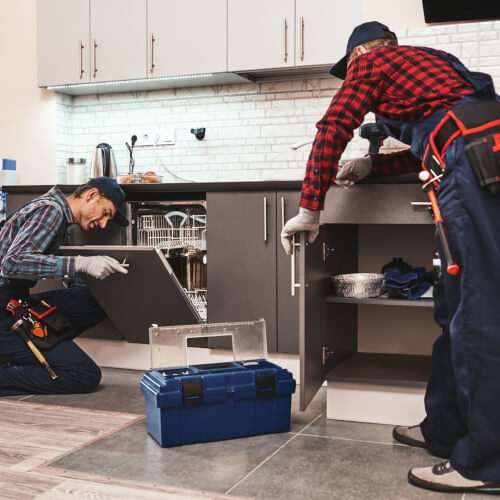 Service & Repairs
If any of your plumbing fixtures are malfunctioning, you can turn to our team at Moody Plumbing Inc. to get the expert repair services you need.
Moody Plumbing Inc.
Why Choose Us?
Each member of our company receives ongoing training and education in their respective fields. All components of Moody Plumbing Inc. work together as a team. Our quality and integrity as a company are unmatched, and we take great pride in meeting every customer's need to assure them that they've made the right decision to choose us.
We Use Top Brands
Our team uses only the best brands for our fixtures, including Navien and Bradford White water heaters, in order to ensure that you get the best performance.
We Offer Fair Pricing
We pride ourselves on getting to know our clients and on providing fair pricing for our labor.
We Have Broad Experience
Before we decided to specialize in plumbing, we worked in genal contracting, which means we have experience in many different parts of the construction industry and can deliver better results.
Contact Us


Moody Plumbing Inc.

We are proud to serve the Arden, North Carolina community, and we want to help you do what's best for your home or business. If you need a plumber you can count on to deliver top-notch work, just give us a call.